RED ROCKS TRANSPORTATION LIMOUSINE AND SHUTTLE SERVICES
RED ROCKS TRANSPORTATION LIMOUSINE AND SHUTTLE SERVICES? WE'VE GOT YOU COVERED!
We are never knowingly beat on a limo price or party bus rental price

Full mechanical evaluation when every limousine

Our staff are trained to offer an extraordinary booking experience

Professional, kind and courteous, our staff and chauffeurs are the best in the business, hands down.

We offer our limousines at extremely low rates to allow everyone to enjoy luxurious transportation.

Above anything else, we prize your continued safety.
FROM DENVER TO THE AMAZING SIGHT OF RED ROCKS LIMOUSINE AND SHUTTLE
40 miles far from Denver sits a natural rock formation, the Red Rocks Amphitheater and Visitors Center.  This amphitheater was craved over the years into a gigantic red rock originating a perfect arena monument of impeccable natural acoustics.303 Denver Limo offers luxury TRANSPORTATION FROM DENVER TO THE RED ROCKS recently renowned 9,000-seat arena.
Famous singers and world's most extraordinary concerts were hosted here. Fans arrive from all over the world to listen to concerts. Other attractions are the Visitor Center's museum and Performers' Hall of Fame. Sport and nature lovers can enjoy the surrounding trails across the spectacular red rocks formations for running, biking, horseback riding and hiking.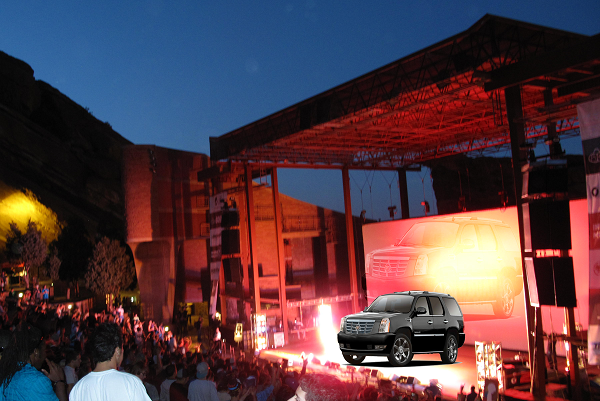 TRANSPORTATION FROM DENVER TO THE RED ROCKS
We provide flexible LIMO AND SHUTTLE TRANSPORTATION SERVICE by working with customer's schedule and adapting to our client's particular needs.If a little help with choosing an adequate limo is needed, our customer support is available 24 hours a day and will provide the answers and information for your particular requests.Our professional operators make sure clients acquire complete and clear explanation, receive advice and suggestions on their itineraries and get the best deal possible.
303 Denver Limo takes care of every transportation detail for you. Our limousine chauffeur will meet you at the baggage claim, will assist you with your luggage and will escort you to your luxurious vehicle such as town car, SUV and van shuttle. Flight delays or unexpected event won't be a problem for us and you can count on us for a completely stress free  TRIP TO RED ROCKS
Relying on 303 Denver Limo is the only way to be sure you'll arrive in stile and on-time to a special concert or show. Well-trained drivers know their way around traffic but they also have ample knowledge on points of interest, restaurants, hotels, ski resorts and almost everything interesting in Denver. Clients find our chauffer's gentility and reliability to be valuable attribute that bestows the entire 303 Denver Limo's team.We offer convenience and affordable rates for exclusive limo transportation service from DENVER TO RED ROCKS AMPHITHEATER.An incredible musical event at Red Rocks will only be enriched by 303 Denver Limo's professional services with a ride from Denver International Airport as amazing as the concert itself.
The fleet of limousines we put at your service include a variety of sedans, SUVs and vans, all freshly cleaned, elegant and comfortable, equipped with modern technology and hi-tech accessories. Air conditioning, sophisticated sound system, advanced seat technology and navigation system are just a few features of a long list of amenities.Based on your party's size, you can choose a proper vehicle for your transportation necessities.