Denver limo to Hyatt Regency convention center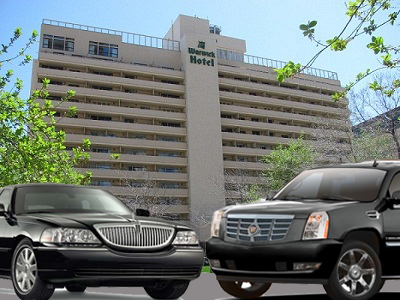 Just 30 minutes  from Denver International Airport there is  Hyatt Regency Denver Colorado Convention Center, a renowned  hospitality company dominating the market for  more than fifty years. The most preferred car and limousine service in Denver area serving the Hyatt is 303 Denver Limo.
We provide high-quality  limo transportation service from the DIA to Hyatt Regency and we are available 24/7, all year long. What we offer our clients is state-of-the-art  chauffeured limo service, safety, reliability and comfort.
We take care of each transportation detail for you, we do everything with perfect precision and exceptional timing.
DENVER LIMO TO HYATT REGENCY CONVENTION CENTER
One of our drivers will punctually be awaiting for you at baggage claim, will provide help with the luggage and will take you on a stress-free ride to Hyatt Regency, allowing you to relax, enjoy the view and unwind. Our drivers are knowledgeable and pleasant to talk to, thy can even be your unofficial city guide providing  information on local culture, restaurants, events and even suggestions on where to do your shopping.
Our vehicles come with the best safety systems, the latest GPS technology, refined comfort and modern  amenities. You will reach  your destination on time, contented and refreshed.The 30 minutes Ride to Hyatt Regency Denver, Colorado Convention Center, in a 303 Denver Limo amazing town car will be the right start for a successful trip.
Making reservation with us is easy and safe and all you have to do is complete the online form and enter the details of your trip or simply call us. We are available 24 hours a day and our operators will provide all the information you require. We can also help you decide on the best vehicle and the most appropriate package for you particular needs.
The Hyatt Regency Denver, Colorado Convention Center is  well-known among the leading brands in the hospitality industry for the impeccable reputation and the decennial  tradition. Based on innovation and developed the Hyatt proposes a different way of thinking, a new level of hospitality.By choosing 303 Denver Limo as your private transportation  service, you choose a company with the ambition of becoming the best in the luxury transportation industry and with the mission of delivering unique traveling experiences to each client.
303 Denver Limo is able to satisfy transportation needs of a diverse clientele, for both business and pleasure travelers. With hard work and dedication to client  satisfaction, we've earned the precious attribute of being  the most favored limousine service in the Denver area. We pride a fleet of luxurious vehicles, licensed professional drivers with cordial attitude and plenty of experience, competent customer support and efficient dispatching system that never failed expectations.
Complete your unique vacation at Hyatt Regency Denver at Colorado Convention Center by enjoying 303 Denver Limo's luxurious chauffeured service. You will benefit of personalized limo transportation, royal treatment, high-class comfort and reliability.Trust us, 303 Denver Limo and you will have a memorable experience of a perfect stylish limo ride to Hyatt Regency Denver, Colorado Convention Center.